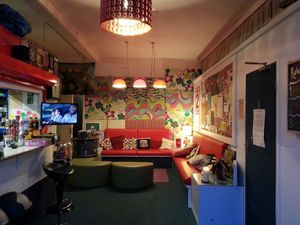 STAGE 2 STUDIOS OFFERS A RANGE OF SERVICES FOR ALL CREATIVE AND CORPORATE REQUIREMENTS.  
Choosing where to record your next project can be hard, especially when there are so many studios in your local area. You'll hear studios boasting about having the best gear, the best live room and the best engineers. At the end of the day, what is it that really matters to you? We think all you really care about is how good the end product is going to be and how much it will cost.
So to make things easier for you, we'd recommend you head on over to our examples page where you can hear the latest tracks to come out of our studio. You'll find examples of metal, indie, punk, folk, pop, prog and so much more. We want you to be totally satisfied with the results. BEWARE of other studios who do not have recent examples on their site! What are they trying to hide?! 
Very simply, we're so confident of the our results that we'll let our output do the talking.
SERVICES
RECORDING – Instrumental, vocal and full band recording. We can offer anything from live basic tracking to full production quality releases.  
MIXING – Attended, non-attended and online.  
SONGWRITING/PRODUCTION – Got an idea for a song but don't have the skills? We can help build your songs from the ground up. Session players on call.  
PARTIES – We have developed a number of fun packages for all ages. Experience a music studio atmosphere and record your own tracks. Check out our sister site here.
CD & VINYL DUPLICATION/REPLICATION - See the Art/Merch page for more info.